A friend of the president's daughter, Barbara, writes about his experiences eating at the white house, before 9/11, and after, and how his view of him changed over time. There are some amazing insights in this article, check it out.
http://www.vanityfair.com/politics/features/2009/01/dubya-and-me200901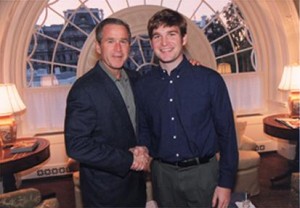 Leave a Reply
You must be logged in to post a comment.