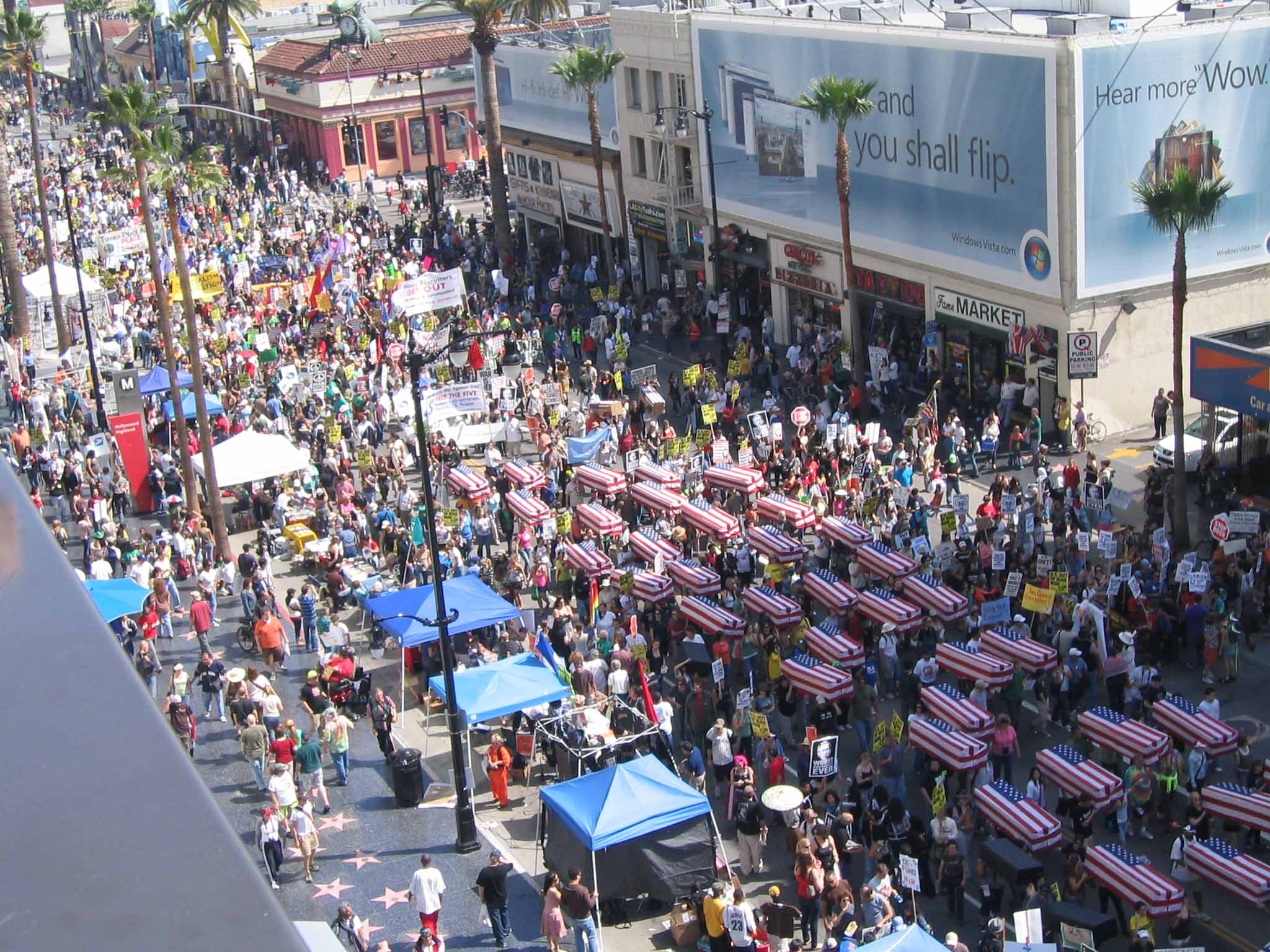 I estimate about 20,000 showed up yesterday in Los Angeles to speak up for an end to the Iraq war and occupation. Check out the pictures here. Unfortunately, the local government no longer makes estimates, so we don't really know, and the news media won't pick up the duty. I made sure to get a sampling of the media coverage, so I watched the national NBC news and the local CBS news. Neither one covered the voices of the protesters for more than 10 seconds, and BOTH made sure to mention counter protesters. I was at the LA protest, and we outnumbered the counter protesters approx. 20,000 to 4. It is so sad that we can participate in such a huge showing of solidarity, but our voices are suppressed. When we behave peacefully, they don't air our voices and they give us a few seconds of coverage. What do we have to do to be heard?!? This reminds me of the quote from John F. Kennedy, "Those who make peaceful revolution impossible make violent revolution inevitable."
It is very inspiring to see so many turnout here, and this wasn't even the main protest, that was at the Pentagon.
Leave a Reply
You must be logged in to post a comment.