Mass Protest - Pictures From Los Angeles
September 24, 2005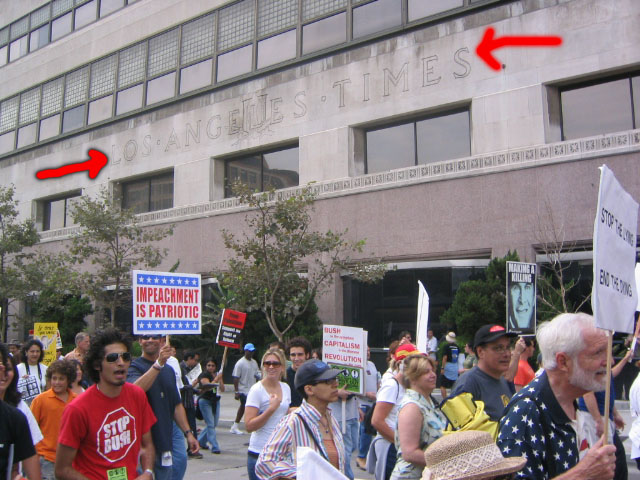 Will the LA Times report this event with truth and vigor? It did take place right in front of their downtown offices. I'm betting on a resounding no to my question!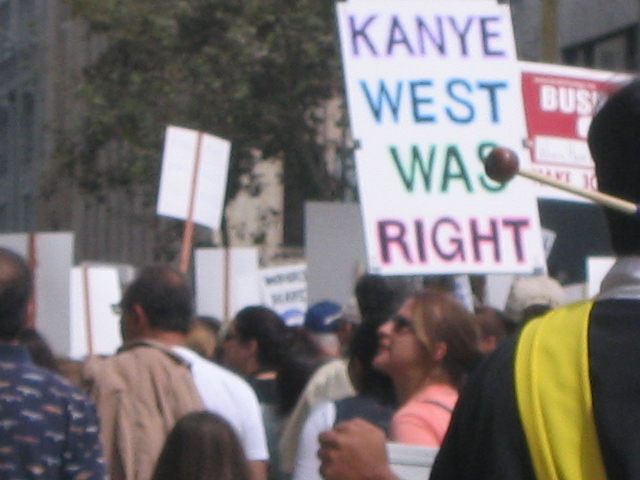 Yup, Kanye was right. See the video on this web page in QuickTime and Windows Media.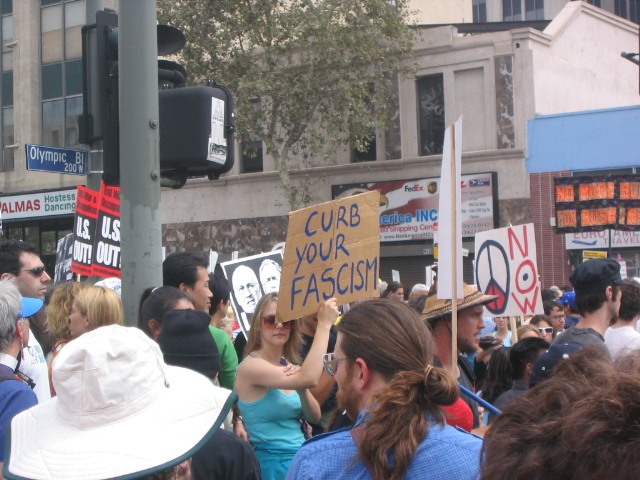 I thought this was the funniest sign.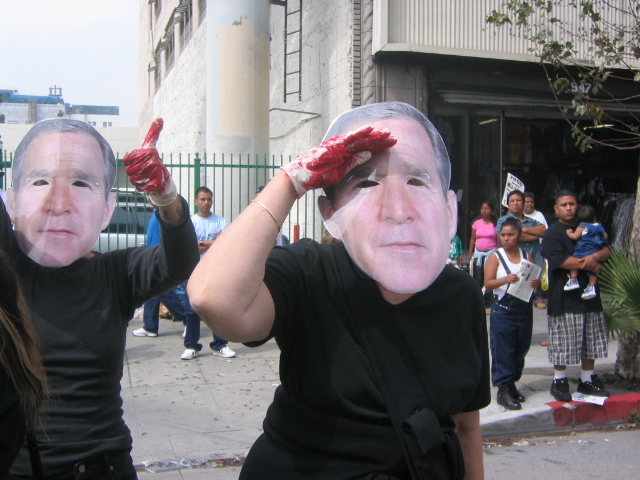 Sorry, you can't wipe the blood off of your conscience, Lady MacBush.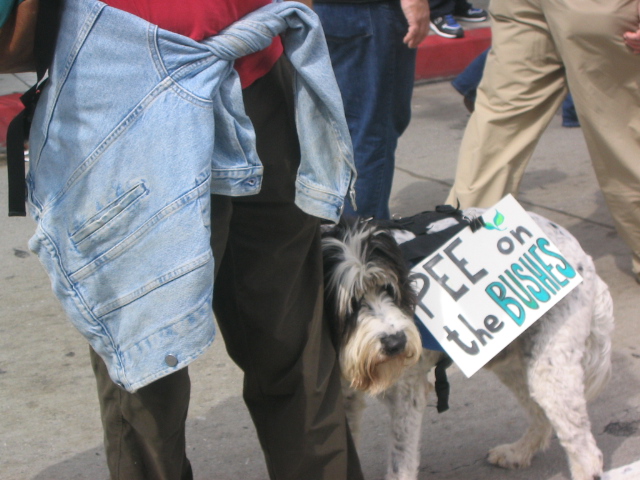 Even dogs are pissed off.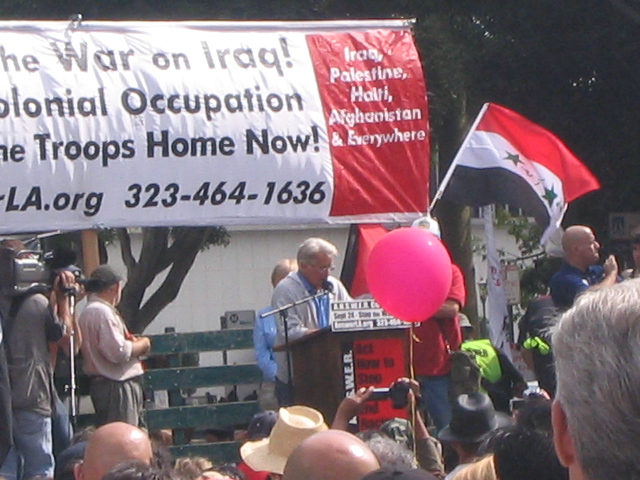 Martin Sheen speaking to the crowd.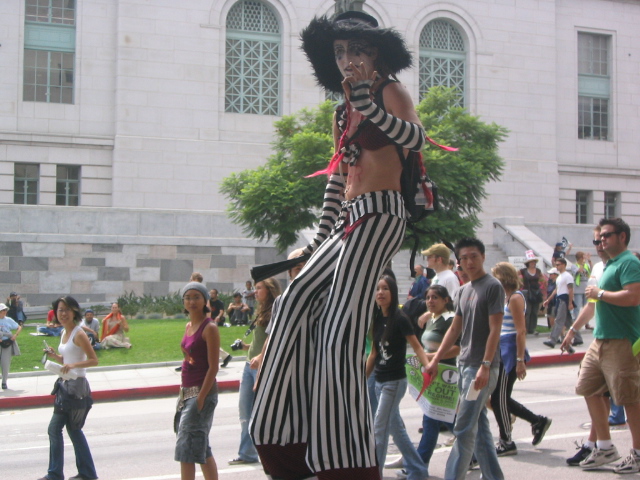 All shapes and sizes came in support of peace.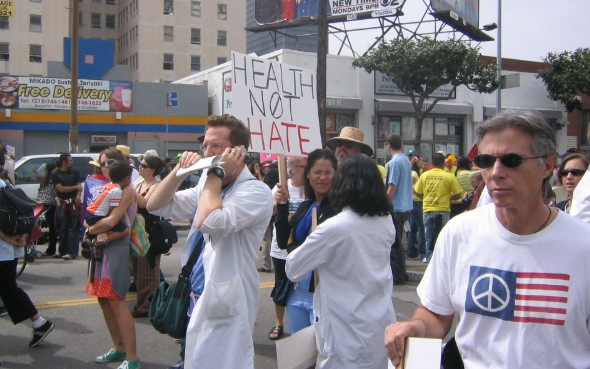 Doctors for peace.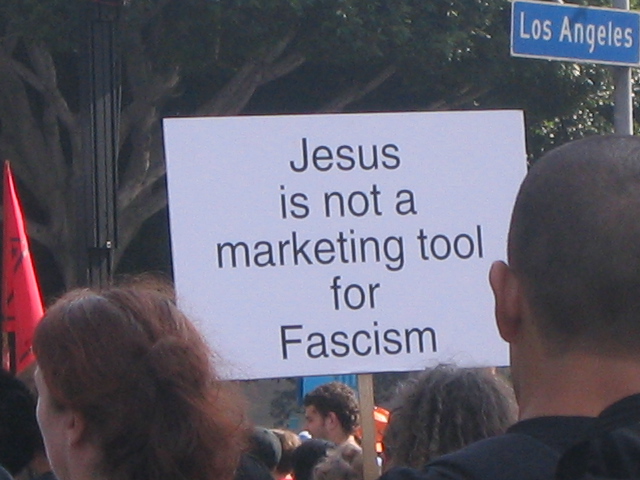 Amen.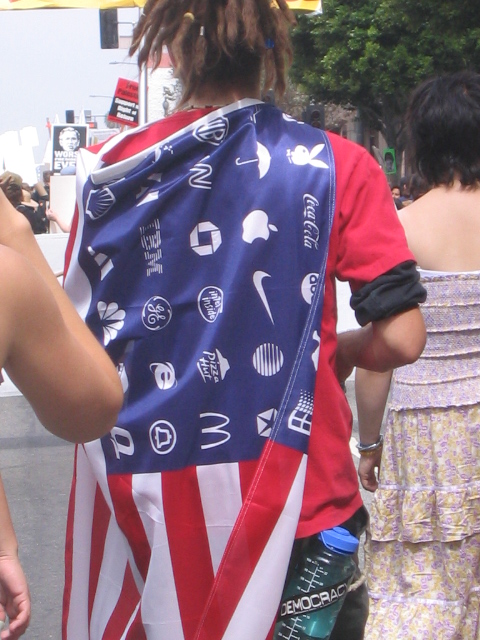 United States of Corporations.

And Pictures of the masses showing solidarity...