Iraq War Invasion Protest - Pictures From Los Angeles
March 15, 2008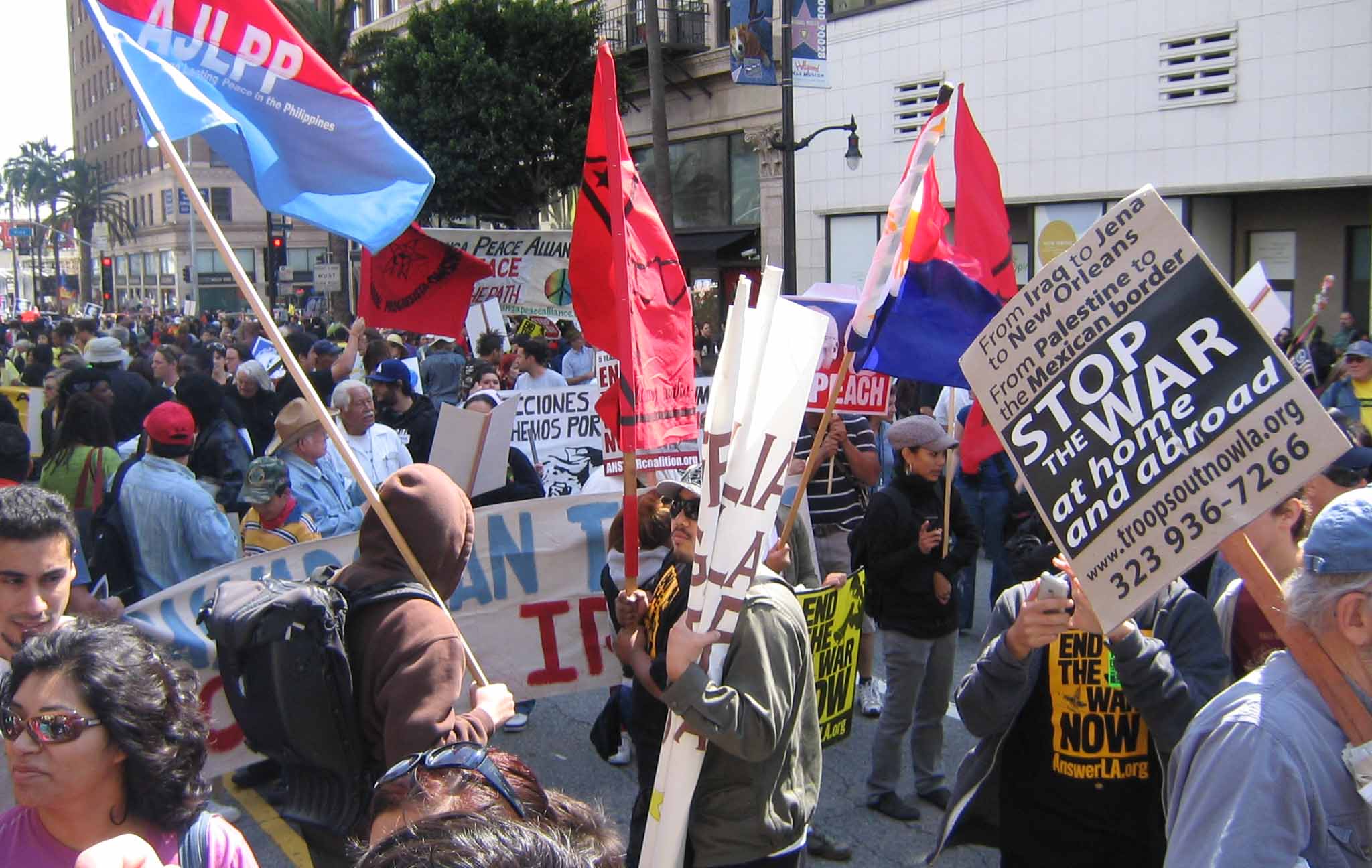 All these folks came out once again, I was amazed at how many young people were there. Tons of people aged 15 to 21, more than I usually see.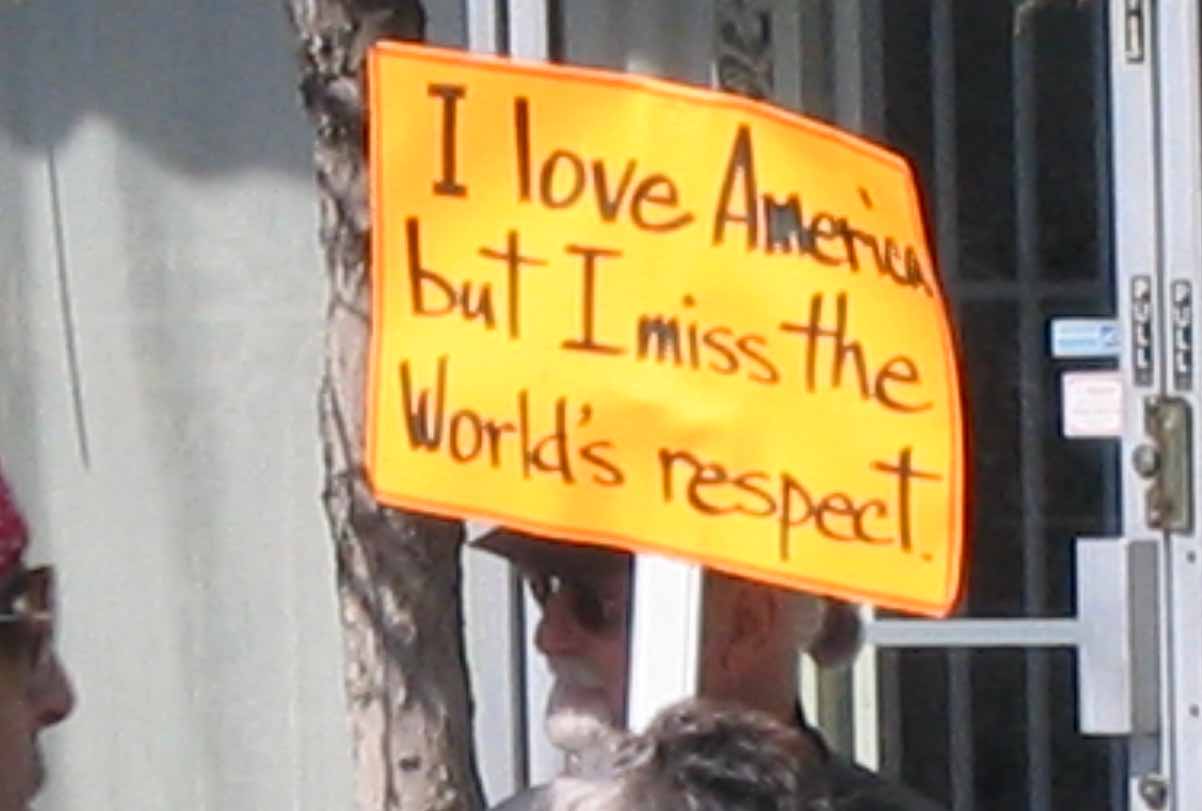 I thought this sign was great. Unfortunately I was unable to get a picture of the best one I saw: a sign with the grim reaper on it that read, "Support Everyone's Troops"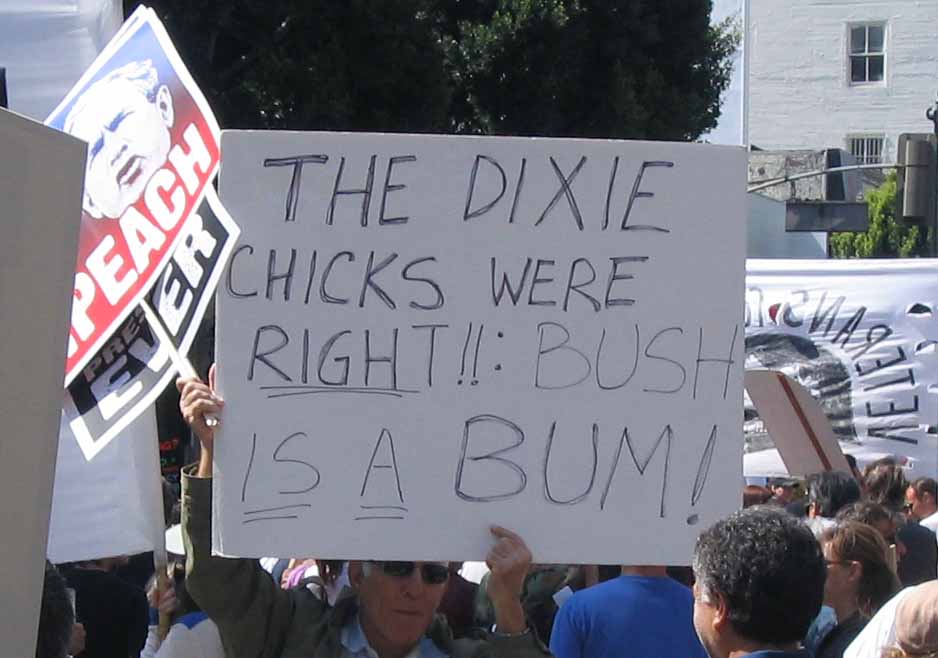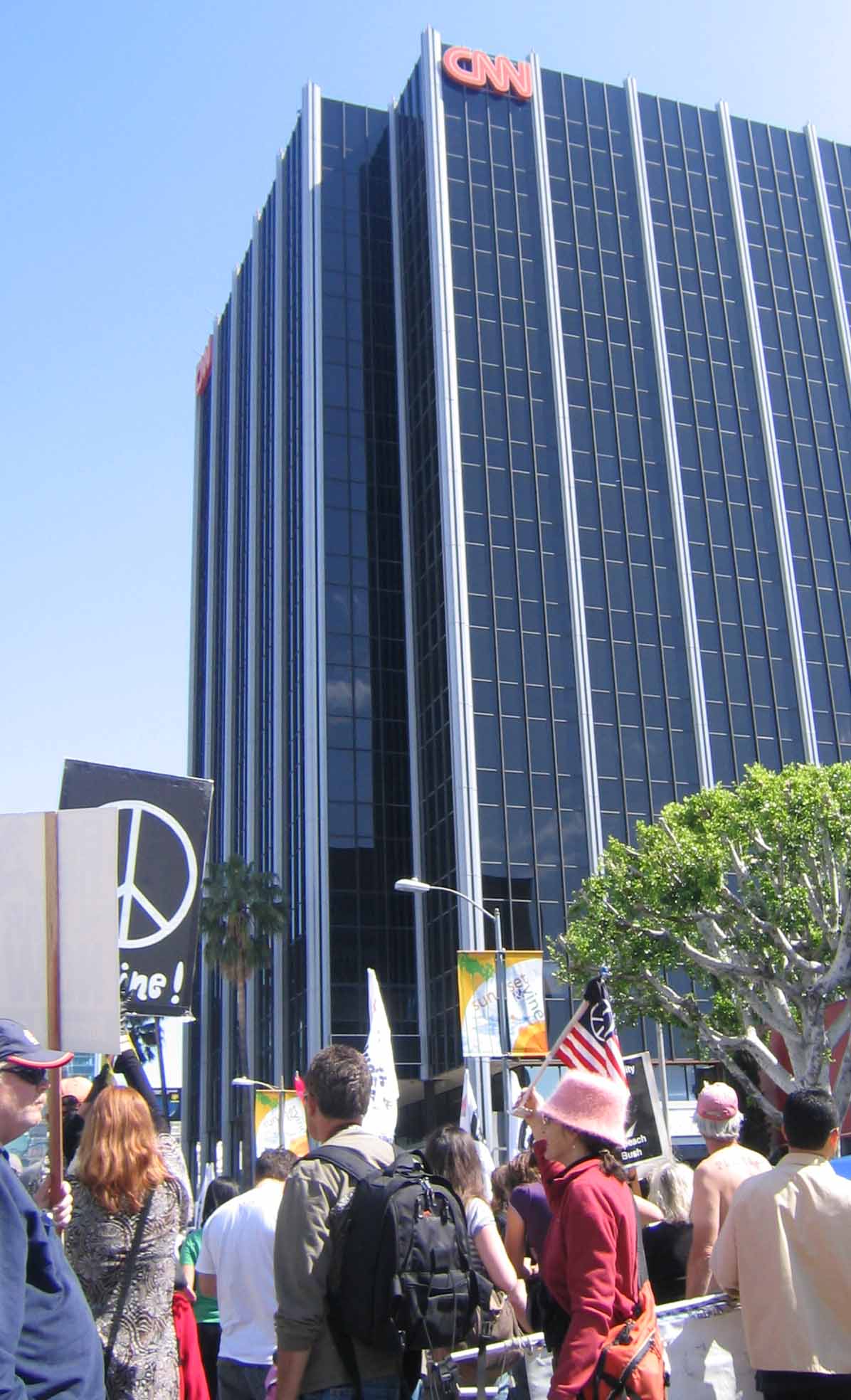 The rally was held right in front of the CNN headquarters in LA (yes, where Larry King has his studio), but I did a search on CNN's website of all their "top stories" of the past 24 hours, and nada, zip, zero coverage. You will be glad to know that they did cover one protest that occurred today among their "top stories:" in Australia over 400 kangaroos are getting slaughtered so people staged a protest. See that story here. Once again, our voices go down the memory hole. Orwell was right.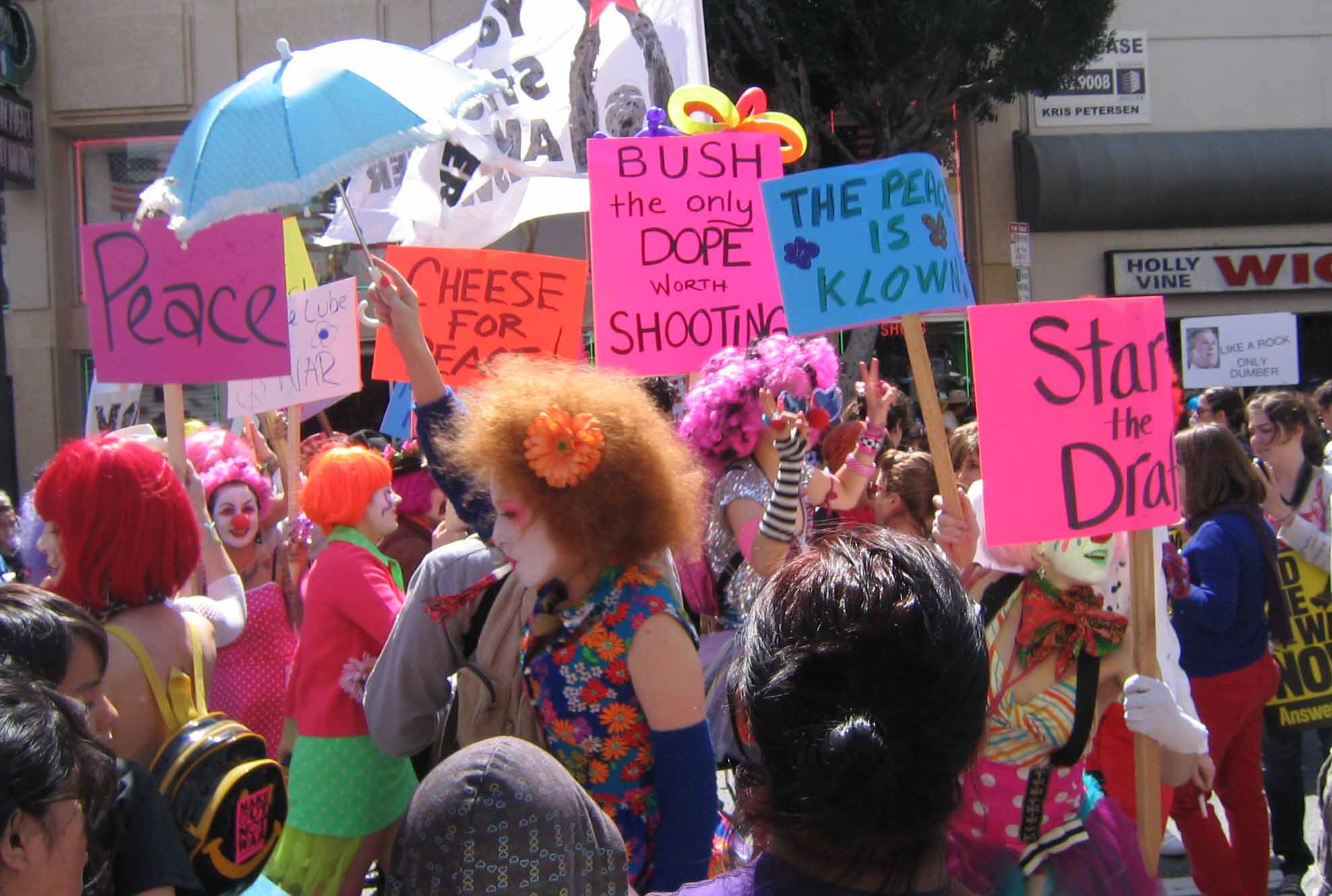 These ladies were very entertaining, definitely into the whole demonstration full force!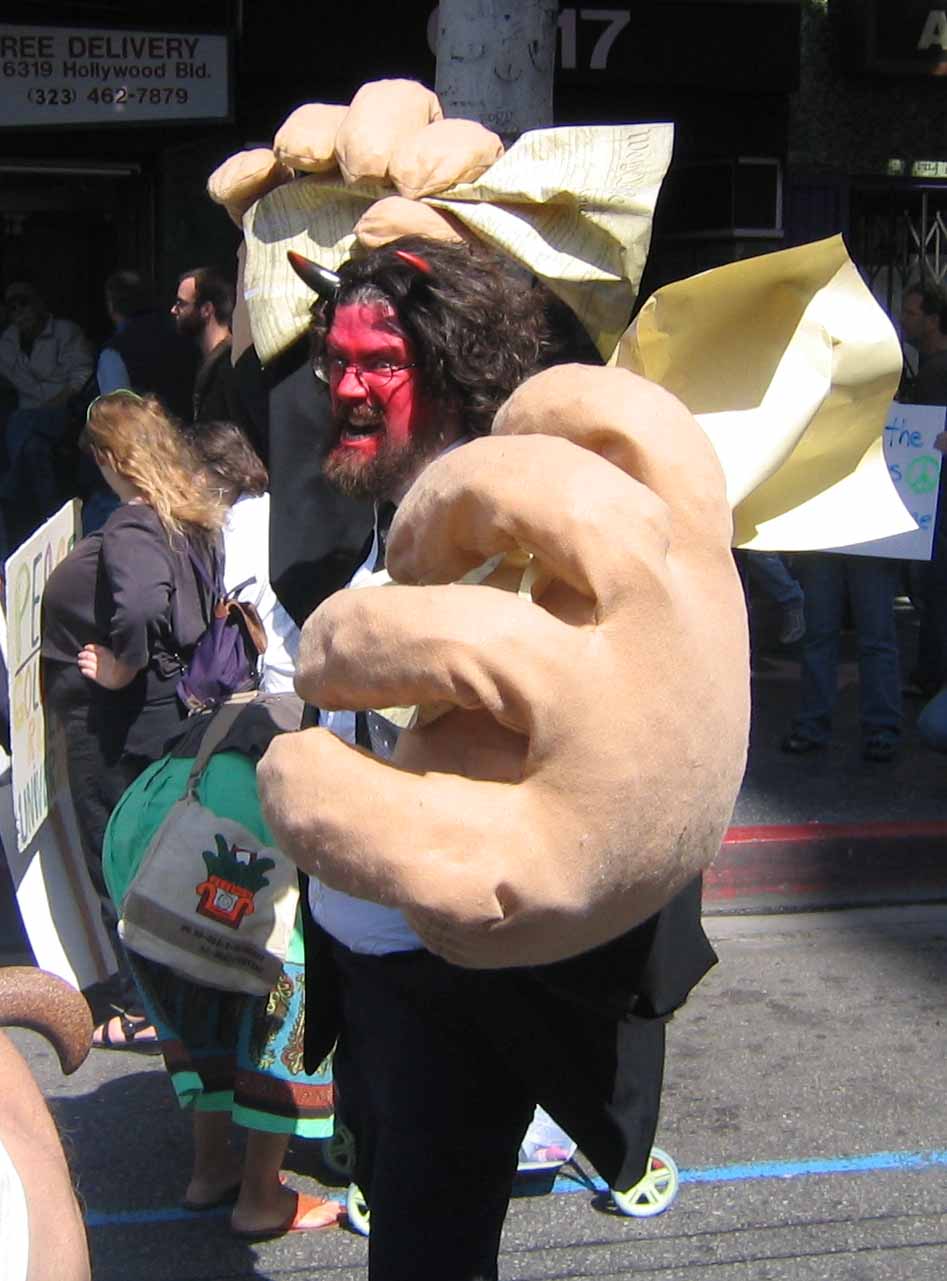 Great costume: giant hands squishing the constitution. That pretty much sums it up. He could've added international law there too, I suppose.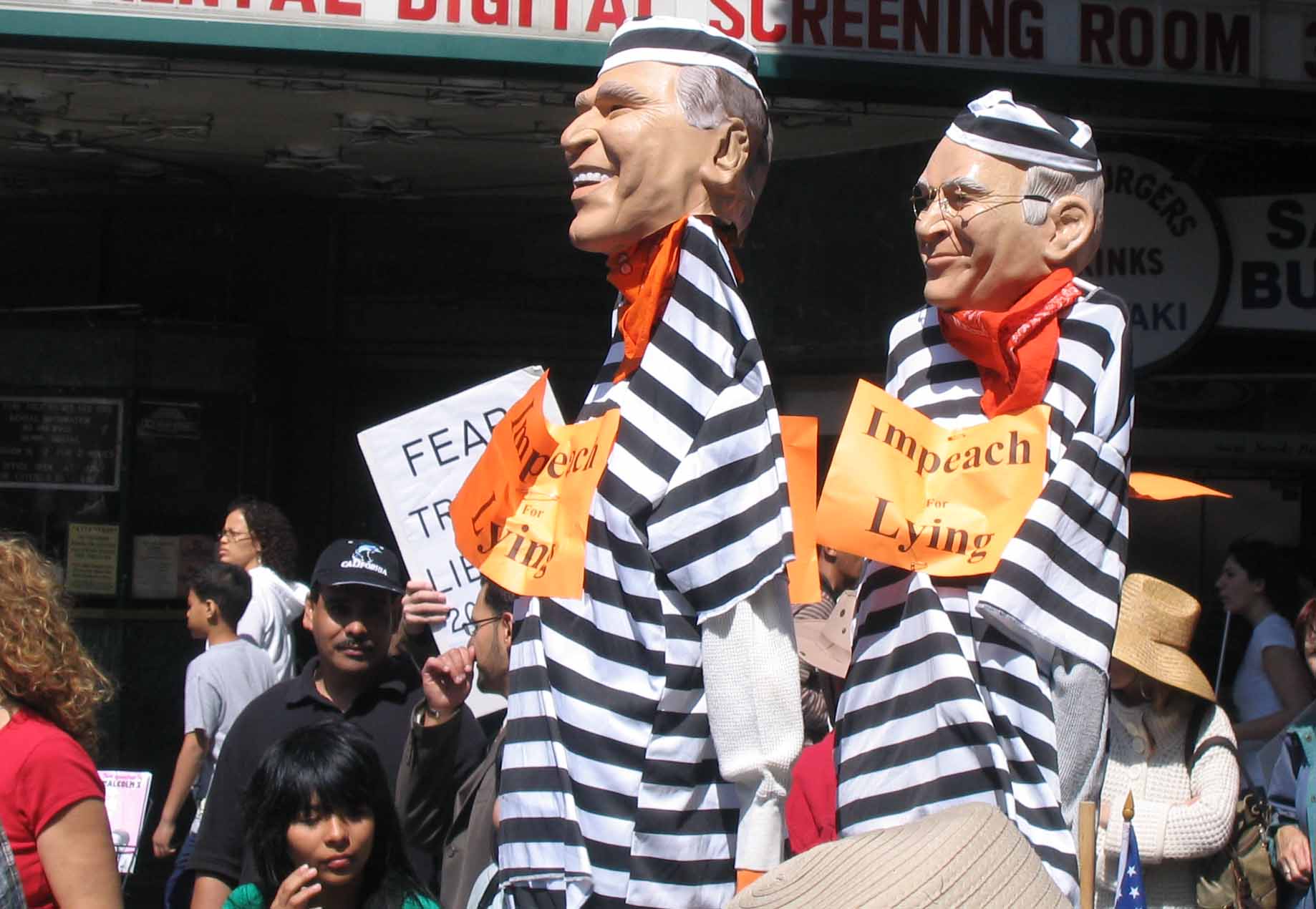 IMPEACH, for the love of all that is sacred!