I have an account with them, and I will be closing it ASAP. I never use it, and so I don't check the monthly statements often. I just checked them and they had been charging me $20 per month for the past 3 months! I haven't made a single transaction with this account in almost a year. I called twice, and finally was told it was a glitch. They thought my account had gone under the minimum amount, but of course this was a mistake.
I had strong words for them, and they did fix the "glitch," or so they told me. If I had stolen $60 from Bank of America, they would put me in jail. But they can steal from me and get away with it by saying its a glitch. How am I supposed to know it won't happen again. I know one way, closing the account and moving my money to a credit union in my neighborhood!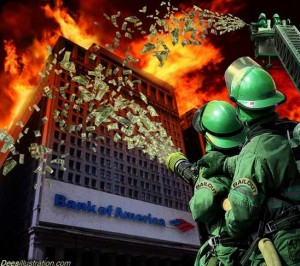 Leave a Reply
You must be logged in to post a comment.