Greatest Democracy on earth, right?
"Study: Of Over 2,000 Sunday Talk Show Questions to Candidates, Only Three on Global Warming
"A new study by the League of Conservation Voters found that the five major Sunday morning political shows asked the presidential candidates well over 2,000 questions in 2007. Just three of the questions mentioned global warming."
http://www.democracynow.org/2008/1/10/study_of_over_2_000_sunday
This is the main reason why I don't think we have a democracy…generally people have no clue what the candidates stand for. Unless people make rational decisions based on full information, we can't have elections that make things any better. We just know how likeable they are, how smart, trustworthy, etc. Only personality traits. This is why people end up voting against their own best interest. The reason the candidates do this is pretty clear: if we know what their actual policies are, we would never vote for them.
Check out the video that fleshes out just what these talk shows are about: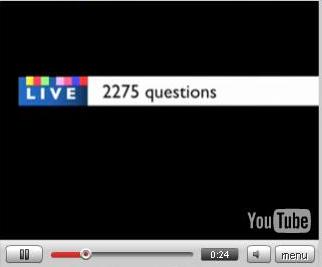 Leave a Reply
You must be logged in to post a comment.